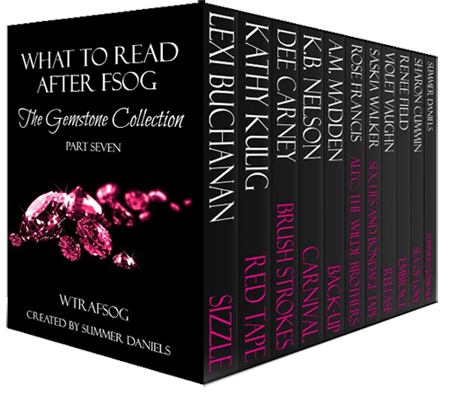 Limited-time Boxed set
Pre-order May 30 at Amazon, on sale June 29.
WTRAFSOG, Vol. 7 –
(What to Read After 50 Shades of Grey):
Available for a limited time.
This box set by 11 Bestselling authors of erotic romance includes RED TAPE by Kathy Kulig along with contemporary romances, alpha heroes, beach reads, sexy bad boys, millionaire romances, romantic suspense, and dominance and submission themes.
(#WTRAFSOG) began as a Facebook page created by Summer Daniels dedicated to helping book lovers discover great reads after FSoG.
The page has grown in popularity and now has over 89,000 followers!